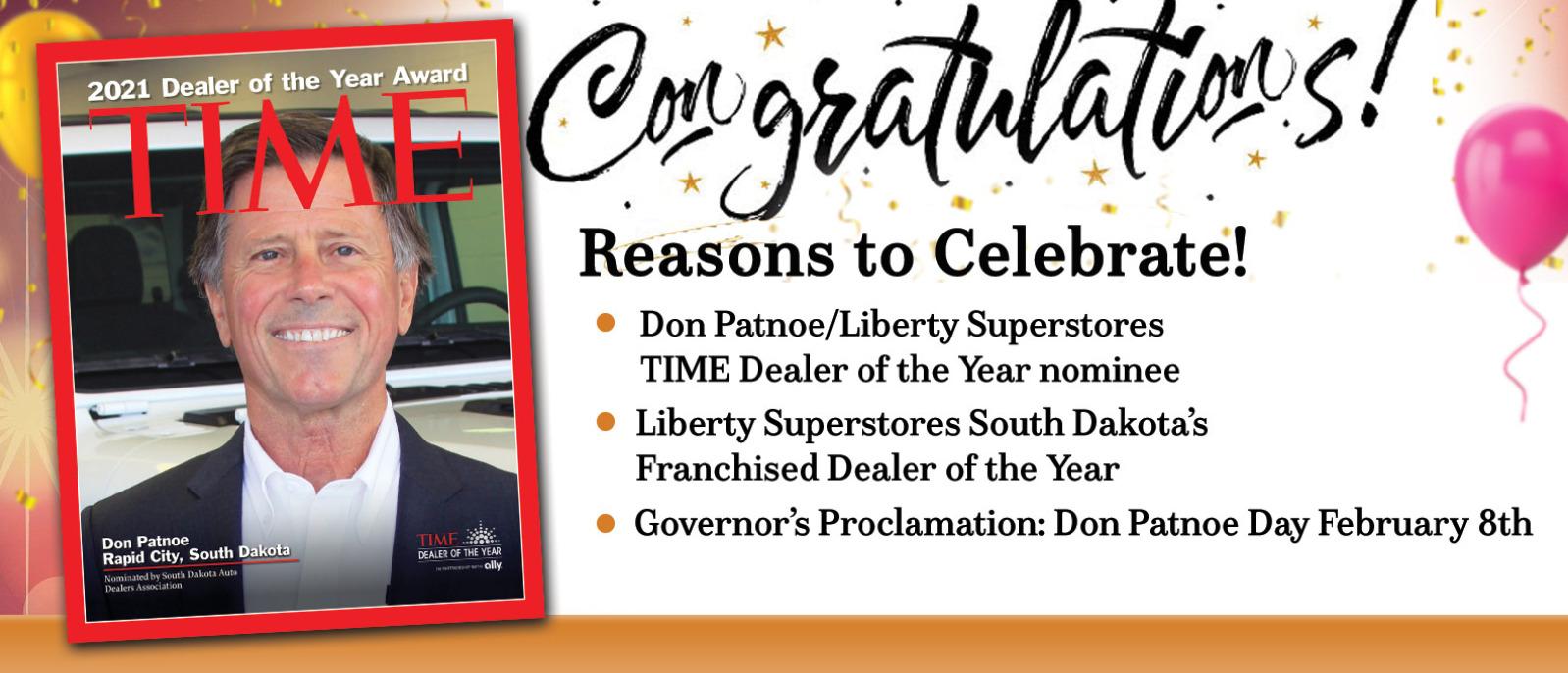 WE HAVE SOME REASONS TO CELEBRATE!
The SD Auto Dealers presented Liberty Superstores owner and president, Don Patnoe with an Executive Proclamation from Governor, Kristi Noem, proclaiming February 8, 2021 as: DON PATNOE DAY In South Dakota!
Liberty Superstores was honored to be selected South Dakota Franchised Dealer of the Year by the S.D. Auto Dealers Association last June. As recipient of the SD Dealer of the Year Award, we were nominated for the TIME Dealer of the Year National Award. Being nominated for TIME Dealer of the Year is the most prestigious award a car dealer can receive. TIME Dealer of the Year is a national competition representing the best of the best in an industry, from almost 17,000 franchised auto dealers.